Create. Mint
& Explore

Collectible TUNZ
Create, Mint and Explore Music NFT's from the world's top artists. More than 70k NFTs already minted and waiting to be yours.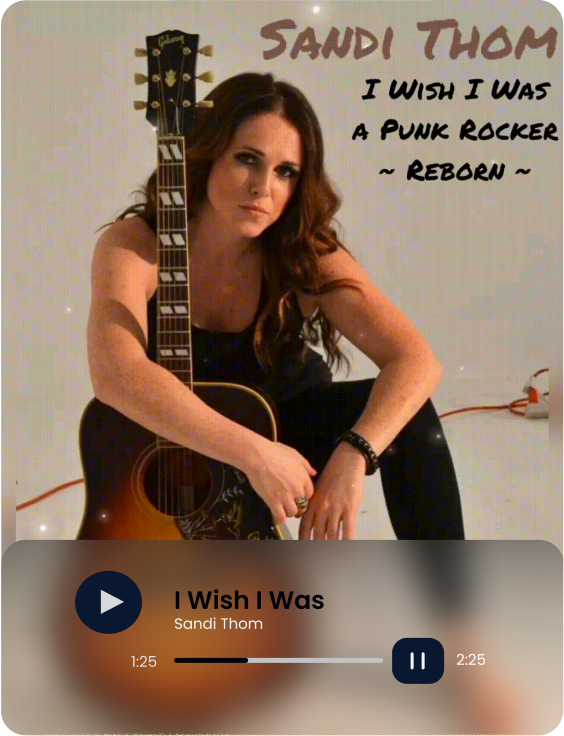 Sandi Thom is Scottish singer-songwriter and has now minted her chart topping hit 'I Wish I Was A Punk Rocker' as a collectible Music NFT. Grab your edition now on the market.
FAQ
Nonfungible tokens (NFTs) have exploded onto the scene as a way for musicians and fans alike to monetize and appreciate their art in new ways. To help you understand this craze better, we've answered some common questions about what NFTs are and how they're being used in music today.
There are more ways to purchase and collect music than ever before, and some of them are virtual! You may be wondering if it's possible to collect music in the same way you would collect other types of art. The answer is yes! While the world of NFTs is still young, there are many exciting ways to buy and collect music.
Music fans, who appreciate their favorite artists and are interested in buying limited-edition collectibles, can own a piece of memorabilia. A super-fan, who plans on opening an artist's museum someday, can invest in their future. This category also includes collectors who want to own pieces from every era, genre or region.
NFTs can be used to buy and sell music, music related merchandise, and anything else you can think of that connects in some way to an artist or song. They're even being used to buy and sell experiences and services from artists like concerts, meet-and-greets, and coaching programs.
Will they really be around forever?
NFTs are a new technology that is still being developed. As such, there's no way to know how they will develop over time.
Why would you collect NFTs?
Show off your taste in music. Collecting NFTs is a great way to show off your musical taste and knowledge. You can use them to show the world what you think are the best songs, albums, artists, etc. Support your favorite artists. Supporting artists by buying their NFTs is another way to help them out and make sure they get paid for what they do!
To begin creating and collecting you will need a Hive account and Hive Keychain. Hive Keychain is a browser extension that securely encrypts your keys and allows you to safely and easily authorize transactions on the platform. Get a free account on the GET STARTED tab Install the Hive Keychain browser extension:
https://hive-keychain.com/
What do I need to use NFTTUNZ?
Once you have your account and keychain extension installed, you will need some credits which can be purchased from your wallet tab using PayPl and many crypto coins.